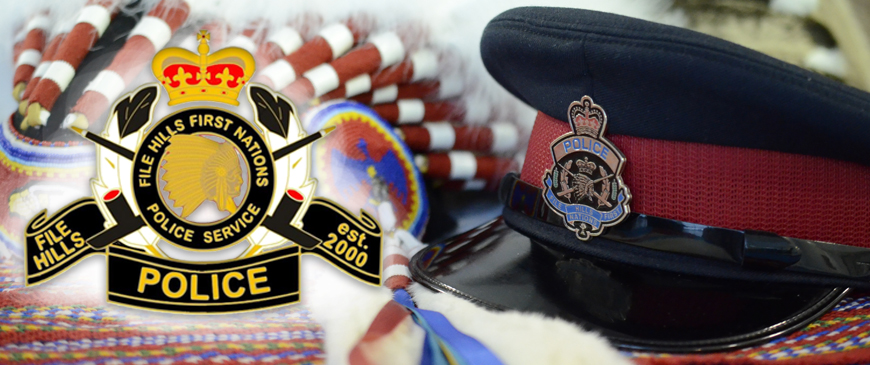 File Hills First Nations Police Service
– Employment Application Form –
The File Hills First Nations Police Service is leading the way in self-administered First Nations Policing in Saskatchewan. You could be a part of a grand tradition and a guardian of great and historical legacy passed down from those who protected our Communities for thousands of years – 'True Warriors' who always knew the real meaning of service, courage and honour.
JOIN OUR TEAM! Complete and submit an application form with a cover letter and resumé to start the process. To download a PDF version of the application form (to print off, fill out and fax or email), please click this link, or fill out and submit the online application form below.
For more information about starting a career with the File Hills First Nations Police Service, please call Chief of Police, Lennard Busch at 1-866-692-0721, email FileHillsPolice@GoToCareers.ca or visit our career page.
**Please note: All applicants must be Canadian citizens and preferably of Indigenous descent (First Nation, Métis or Inuit).